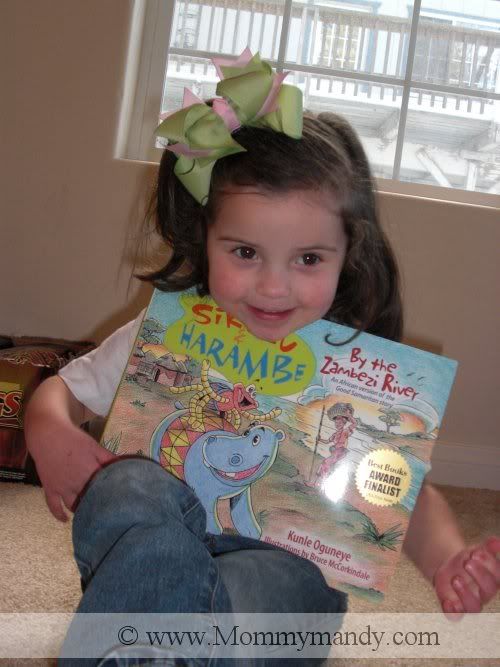 Following two lovable characters, Sikulu the spider and Harambe the hippo, as they travel throughout Africa, this first tale is a rich and engaging adaptation of the Parable of the Good Samaritan that illustrates and encourages children's appreciation for kindness and consideration.
In this timeless adventure, Sikulu & Harambe find themselves in the village of Sioma in Zambia where they encounter an old woman in need of help. While the other animals in the village create excuses to avoid helping the woman, Sikulu and Harambe step in and give aid while also helping Sikulu face his fear of water.
Sarah really enjoyed this story! I think that it is a perfect story to read to your children to help them overcome a fear and of course about being helpful and caring! After reading the story we discussed it together. Sam thought it was sad that the others didn't want to help the old woman save her clothes, and was so excited to see Sikulu and Harambe help her. She also thought it was neat they received a reward for being so helpful.
I had to explain to her that you don't always get rewarded for good behavior. That by helping someone in need should be the best reward.
Thank you Parent Reviewers for this opportunity!