She didn't win but she is still a star in my books!
OMG! She was so stinkin cute! She went up there and sang her little heart out! I was backstage with her so I wasn't able to video it. *tear* But my MIL did have her camcorder. Now to figure out how to get the video online LOL!
When she was done, everyone started cheering, and she started bowing like crazy, and then she ran backstage was started screaming "OMG!!! That was AWESOME!!"
yep, I have a little actress in the making!
She didn't win, but oh was she so cute! I know I am bias but I truly think she was the best in her category!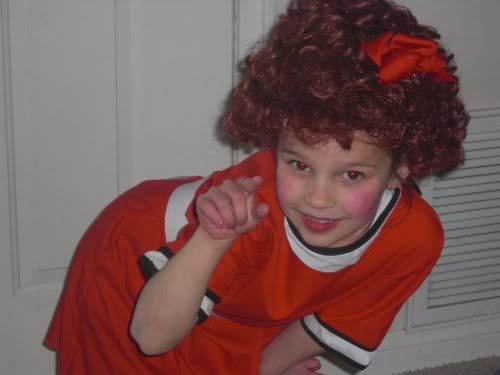 Here's looking at you kid! Mommy is so proud of you!!