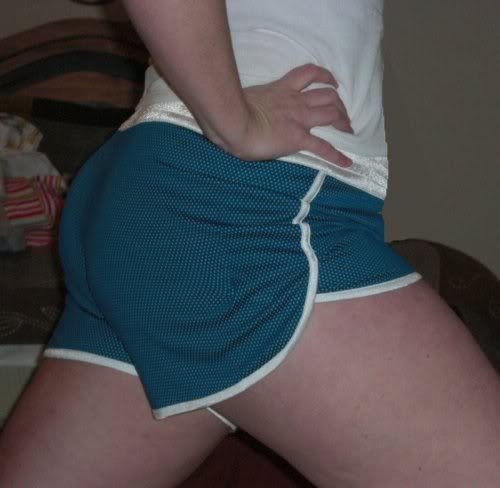 I am so ready for spring! Yes, to get outside and run is what I am longing for! I am very tired of being couped up inside.
At least I know Spring is coming, and until them I have many fantastic things I can do inside to help with my weight loss.
I also think that having comfortable and cute clothes to wear while working out is a MUST!
So I was so excited when Moving Comfort sent me a few items from their new Spring/Summer 09 line!
I choose the Lunge Short in Ocean. I know that from he picture on the website you can not really tell the detail on the short, so the picture below is what the fabric looks like on the ocean Lunge Short.

I also love the Excursion Tank. Stylish, technical and cut for the outdoors, the design lines on this sturdy tank track where you've been. Like their entire Excursion line, they used heathered fabric and added a raw edge neckline and armholes for fit and fashion. Reflective logo.
The tank is long which adds more movement and less riding up. I hate when I am working out and my shirts starts to ride up!