Making Valentine's Day Cards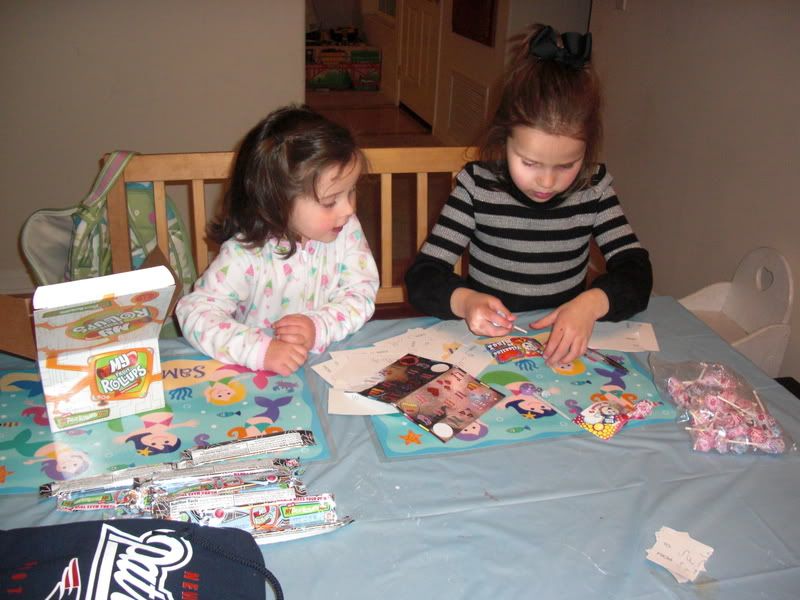 This evening Samantha sat down to make her Valentine's Day Cards for her class. She will be giving her class the My Fruit Roll Ups I had made up for her, and some cute Dum dum cards/suckers.
Here are the girls making the cards.
She had so much fun making the cards and signing her name to them all.
She wanted to put the girl stickers on girl cards, and boy stickers on boy cards. But in all honesty I don't think there was a difference in the cards.