One thing I love about my home is my Kitchen. I love being in it, I try and find reasons to either cook something or clean something.
Our home was built in 2003, and we live in Lake Arrowhead. When you drive up the mountain to Lake Arrowhead you will find a naturally made Arrowhead on the side of the mountain. It is one of the neatest things to see when your driving up. You can find out more of our history here.
Ok, now I know your thinking "Where are you going with this and how does it pertain to your Kitchen?"
I am getting to that. So one of the reason why I love my kitchen is that the door handles are little Arrowheads. It really brings together our home and make it a "modern mountain home"
For some reason my kitchen always seems to be the gathering place for EVERYTHING!
What I have found though is that everything needs to have a place. If it doesn't fit, or you haven't used it within a year get rid of it!
What I also did to help protect our hardwood floors is move one of my FLOR rugs into the Kitchen and then put one of the new FLOR rugs under the dining table.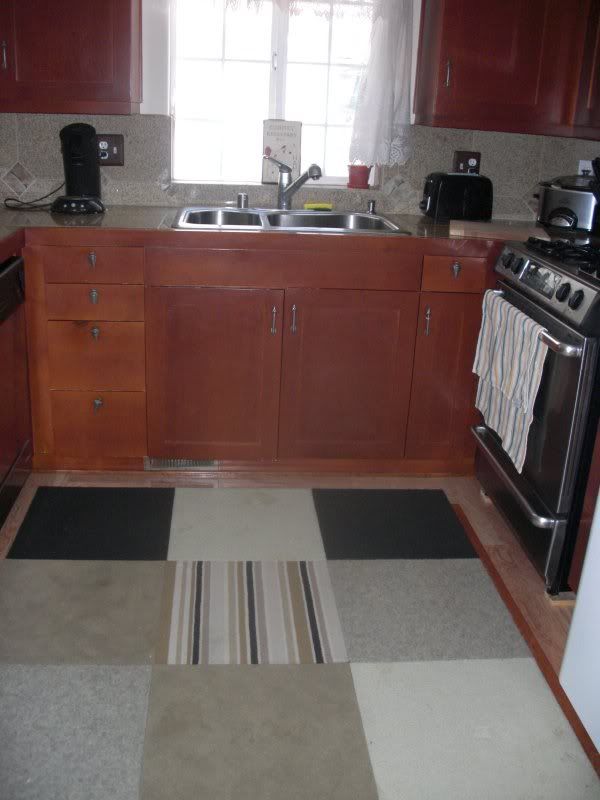 In your cupboards you need to group similar items together. (sorry my cupboards look bare, everything is in the dishwasher)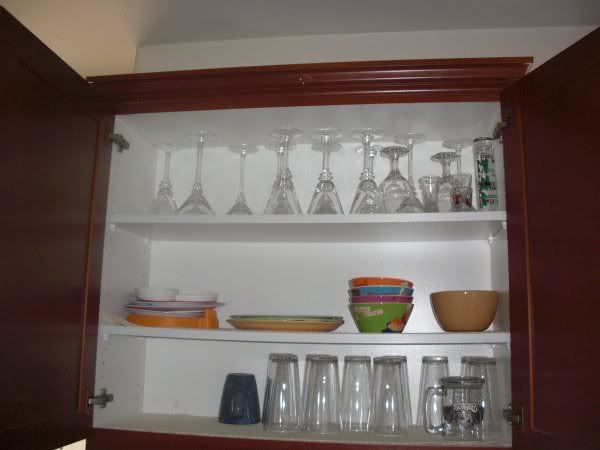 Pots and pans should all go together as well.

I am sure everyone has one of these….. junk drawers, it's the drawer where things you don't know where to put end up. This drawer (mine is in the middle) should be cleaned on a regular basis. (We moved in the end of Sept. and I have NOT cleaned it before, and yes, that drawer has been cleaned. All that is left is the batteries and the tools.)

Don't forget under the kitchen sink! Another area that I just throw stuff in.
BEFORE: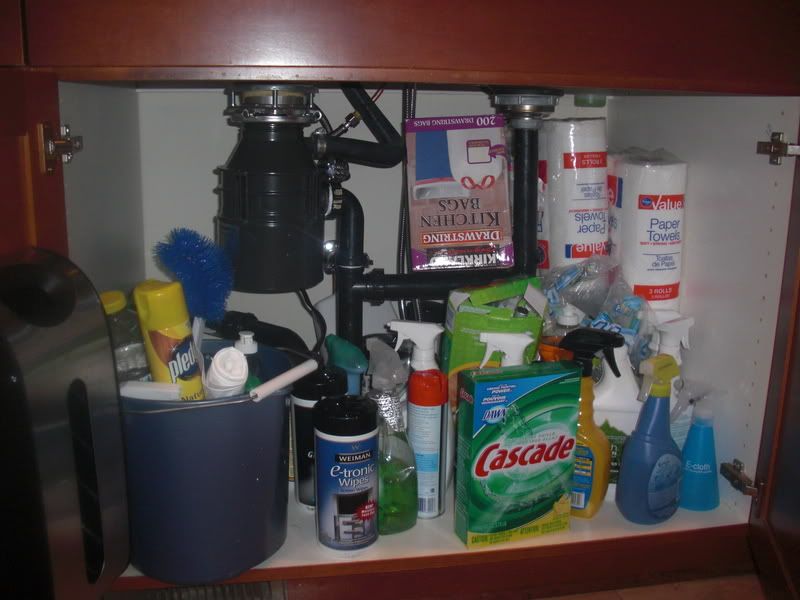 AFTER:

So there is a little look into my kitchen and how I am organizing it. I have many other products to share that we used in organizing and I will share those this coming week.