I love Sear's CampusReady!
I am absolutely impressed with Sears and their new CampusReady line of products and helpful guides for making the transition for College kids easier. The transition to college can often times feel like an overwhelming one, especially with all the new things you have to by your college newbie.
Like the CampusReady app on Facebook. There you can download a checklist of all the items you will need. They also have a fun quiz to get to know your room mate! Sears truly has made the transition for college kids easier!
Another feature I love about Sears is that you can purchase all the items you need online and then pick everything up in stores! How convenient is that? All you have to do is choose "Web2Store" at checkout and choose the store nearest your child's campus.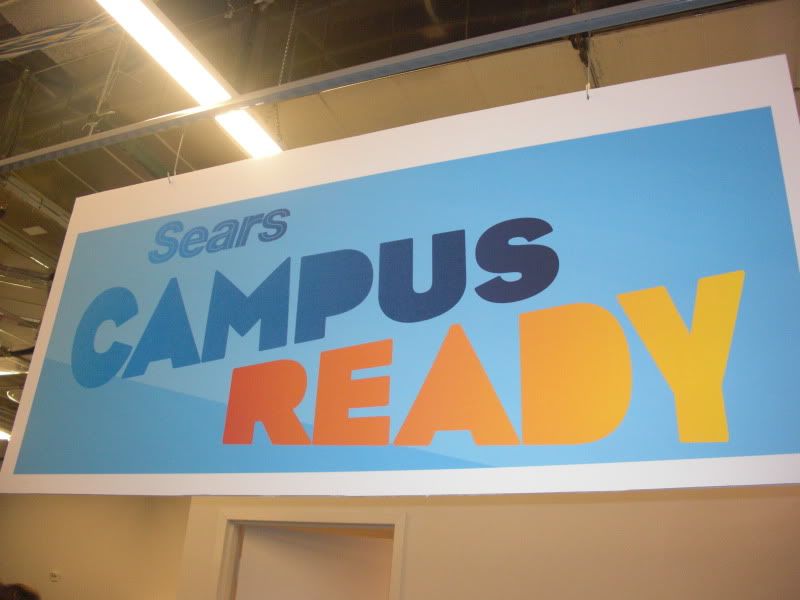 As you know I was able to visit Sears Holding Corp. last month and saw all the new lines for CampusReady!  Oh my goodness, they are fabulous. Not only are they perfect for the college kids but tweens will love them as well. Did you know that each room you can create for under 500 dollars??? Amazing right?
Don't forget parents to pick up some "smart" products.
Are any of these something your child still needs?
Netbooks
Microwave + toaster combo
Twin XL sheets and mattress pads
Pop up hamper
MP3 player alarm clock docking station
Butterfly chair
College tuition costs continue to rise. Enter for your chance to win money toward your child's college tuition from Sears and Upromise! A total of $25,000 will be awarded. Upromise members are automatically entered with a sears.com purchase through Upromise.com, or enter free at sears.com/campusready. See sears.com/campusready for full rules and complete details.