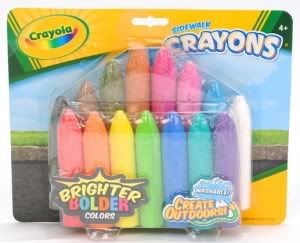 If I could let the girls sit outside and play all day they would be so happy. They are fascinate with the Crayola 3D Sidewalk chalk and regular chalk.
Kids can put their creativity on display on the world's largest canvas–the great outdoors–while enjoying sunshine and fresh air. Once reserved for bringing coloring books to life, this new technology brings rich, bold colors to sidewalk and driveway art that's brighter than traditional pastel sidewalk chalk, but still washes off easily with a garden hose.
The difference is striking, as the smooth, creamy colors lay down with unmatched brightness. The palette of 15 unique colors is a great addition to kids' collection of outdoor art supplies and a perfect complement to Crayola Sidewalk chalk and Sidewalk paint.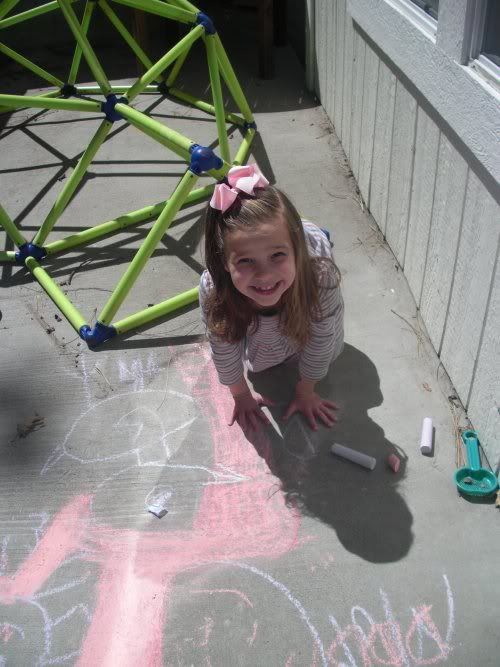 We also received the Crayola 3-D Chalk which I love. I was really surprised at how well the chalk works and when you put on the glasses the pictures you drew become 3D.
Everything kids need to create incredible 3-D art. Create your own amazing effects with specially designed, Crayola dual-ended 3D chalk. Contrasting colors are paired up, making it easy to create 'popping' art and scenes. No matter what your skill level, Crayola makes it simple to get amazing results