When we received our Madeline Kit from ColorMe Company I actually help onto it until a special time. Well today after school I noticed Sam to be sad. I think it had to do with the fight her and Sarah and jsut had, so I decided this would be a good time to show her the Madeline Pillowcase set from ColorMe Company.
Madeline is the newest addition to the ColorMe Company, and as you can see Sam LOVED it!
oh and check out the words Sam wrote on her pillowcase. No, I did not tell her to write them….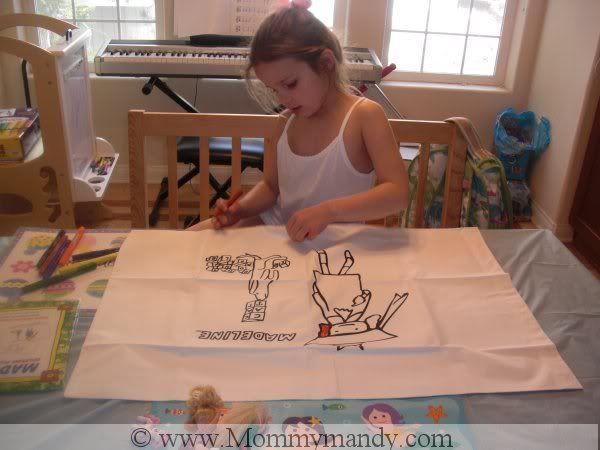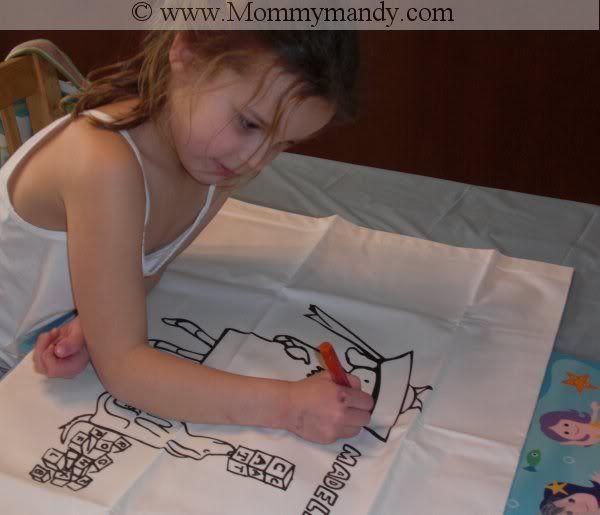 Sam was such a sweetheart, she said it was ok for Sarah to draw on the back of her pillow case!