Claudia's Boutique- baby Cupcakes!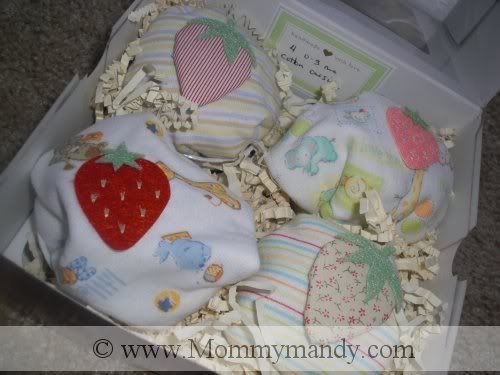 OK, I know your thinking "What cupcakes? I want cupcakes" well, these are so cute you wished they were real cupcakes! Aren't these adorable? I love the Layette Baby Cupcakes by Claudia's Boutique.
Our baby cupcakes look good enough to eat! Our baby cupcakes are Layette pieces: Onesies, Tee's, washcloths, and other baby garments cleverly decorated …… well…. like cupcakes. Available in colors for girl (pink), boy (blue), and yellow (neutral). Layette cupcakes come in a cute cupcake box. Available in a 4-pack or 6-pack gift set. Layette cupcakes are packaged in a real cupcake box.
Yes, this is the perfect gift for new moms! I definitely think I have to order Kristin one for the cute Baby Milkshakes. Aren't they adorable?!
Claudia's Boutique offers so many fantastic items, from headbands, diaper cakes, boutique frames and more.