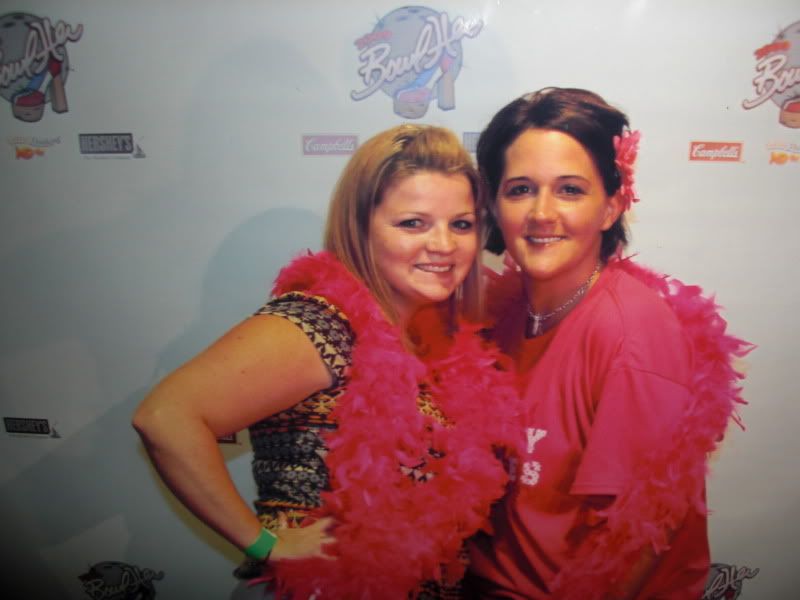 So I have had over a week of being home, relaxing and taking everything in.  Although I heard about a lot of drama that happened, like the Crocs guy being threatened, someone getting bruised, babies being elbowed in the head, women being turned away from the Nikon party because they had babies, overall I had an absolute blast! 
I had a lot of fun meeting all the women I have talked to over the years, Like Angela and Naomi! oh my goodness I felt so giddy meeting them!
Seeing Caryn and finally being able to rub her so stinking cute baby belly! Finding out that Kadi lives only 30 minutes from me! (yeah we had to travel to Chicago to learn we live in the towns over from each other). Then there was Kate from www.momdtrend.com, and Trisha from www.sweetnsassygirls.com who looked amazing at BowlHer, and Kim from whats that smell ,Miss Blondie, Alicia  and Trisha were all so sweet!
So, even through the drama, the caddyness, the swag frenzy I had an absolute blast! Tanya and I had so much fun together, from stealing Sara Lee's Corporate Credit Card (yes she did take it and we had it over night) to throwing swag giveaways ( I LOVED when Erica came running out of the elevator barefoot). To laughing, and having a lunch challenge with Stacy. I'd say about 99% of BlogHer 09′ was a blast and worth every penny!
Yes even the 42 dollar steak was awesome!
anyways, so the point of this post is that I had a blast! I loved meeting the PR I work with, one of my favorite moments was walking up to Mabel's Labels and finding Caitlin!  The interview that Tanya, Caryn and I had with Playskool was a blast!
Yes, I will be attending BlogHer 10′ and my Hubby will be going with me! I can't wait to go to NYC!