Bathroom Cleaning and Organizing!
One place I just could not wait to get in and organize was my bathroom! I know that may seem weird, but I love my bathroom, and want it to look good! Plus it's the bathroom guests use when they come over too.
So this past month I did some shopping on Amazon for some stuff to organize my bathroom, make it look neater and more inviting!
One of the first things had to get was a new hamper. So I searched, and search for a three compartment hamper to organize by colors. I decided to go with the Whitney Design 07137 Silver Triple Sorter Plus. Even after reading all the reviews I still went with this. I figured for 20 dollars you get what you pay for.
Well in all honesty, this is amazing! It was very easy to put together, and it is very sturdy. I am always finding my daughter playing with it, throwing her toys in it and it really holds up to her playing! Pus it is nice a big and holds a weeks worth of laundry for our entire family!

Another thing I really needed was something to organize our stuff in the shower. Now it can get hard to buy these for your shower because you never know if it will fit right, or just slide down right? But I think since our shower head is so high and sticks going upward, we are able to use these shower organizers without any issues.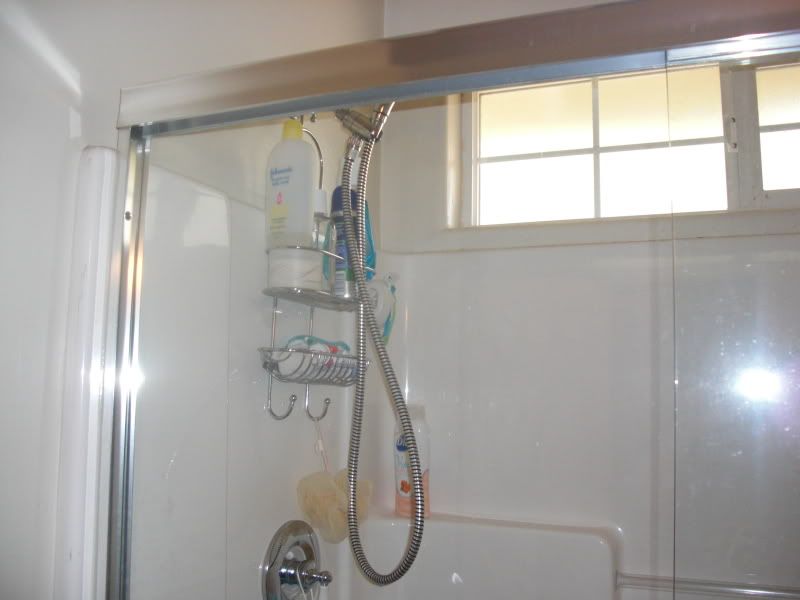 One thing that was already installed in our shower is a soap/shampoo/conditioner dispenser. This is a LIFESAVER!! Finally the girl can't dump all our soaps out!
You can see it in the shower to the right, at the top. The one we have is the Better Living The Dispenser Classic 4 Chamber. (but there is only 3 chambers in ours, weird)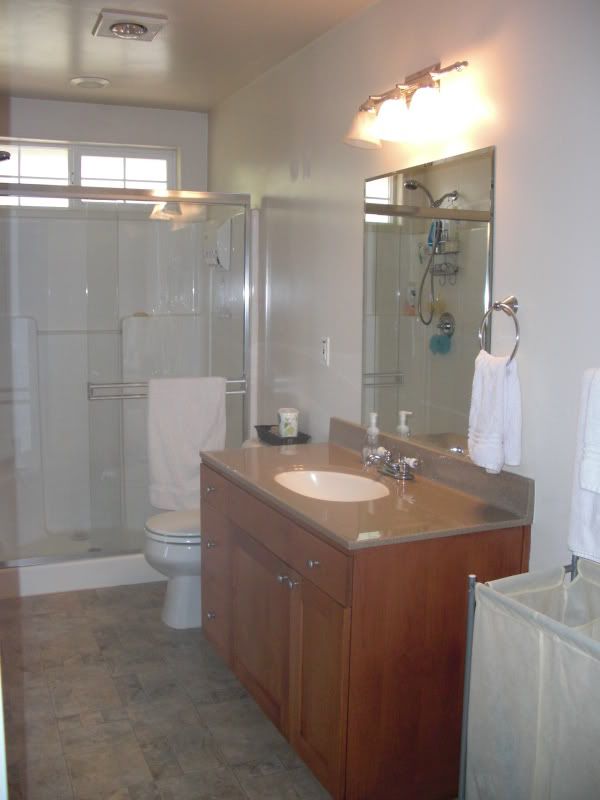 Over all I am very pleased with how our bathroom came out. It is much more organized and looks better. I have also organized under the cabinets. Including putting medicines inside lockable containers.