Wordless Wednesday : She wants to be like Mommy!
I know I am late getting this up. But this is just too cute! For Mother's Day one of the gifts Hubby got me was a gift card to the shoe store up here in Arrowhead. So yesterday while Sam was in Ballet Sarah and I went shoe shopping!!
As I was checking out shoes I found Sarah like this…..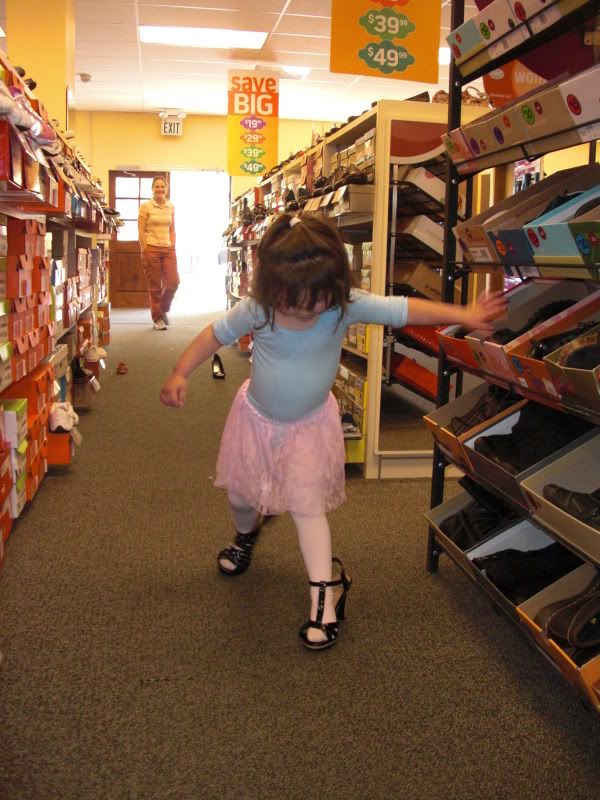 yeah I was laughing so hard. You can also see the store manager in the background laughing too. She thought it was funny. (I thought I was going to get in trouble LOL)