Wordless Wednesday – Hallmark Pictures
I have a few pictures from Hallmark! I will give more information when I get home, maybe tomorrow.
I just wanted to say that I had a blast, and am sad to leave here in two hours, Tanya and I stayed up late chatting away.
I was really excited to finally meet her in real life. I have known her for over 6 years, and am so excited to have met her.
I also got to see my sister and my niece which I havn't seen since April 2006. It was so nice to see them.
I also met some of the mom blogs who I have followed for a few years. Let me just tell you Janice from 5 Minutes For Mom is such a riot! She made me laugh and her son Jackson is such a sweet kid! Him and Samantha hit it off and were instant friends! Steph from Adventures in Babywearing brought Ivy. and everyone was in love with her! What a doll! Now there were a handful of moms who didn't bring their kids (ohh are they lucky!!) and they were so sweet! Like Natalie from Red Sox Mommy, I have followed her blog for two years so it was nice to finally meet her.
Although I am still sad I didn't win that washer and dryer, Trisha from Sweet N Sassy Girls was so nice!
I have to tell you Mom Bloggers have such an awesome sense of humor and everyone made me laugh! This was a MUCH needed mini-vacation. I had so much fun learning about Hallmark, seeing the products and how they are made, learning about how they come up with ideas and even giving my opinion on possible upcoming products.
Us Moms also received the most AMAZING Mother's Day Gifts, which I'll post about probably tomorrow. I will tell you they made me tear up.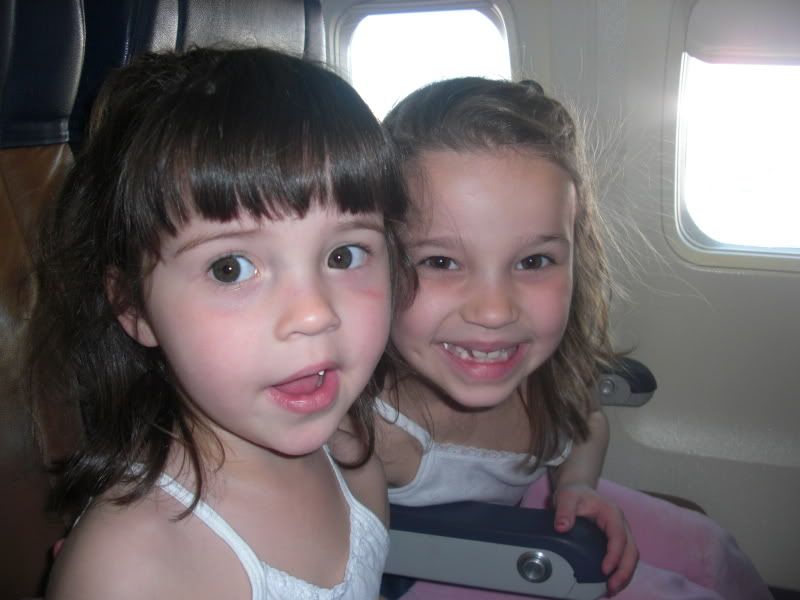 The girls first plane ride!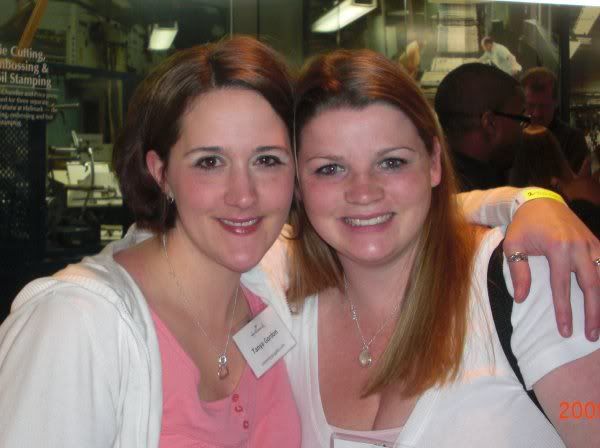 Tanya & I from today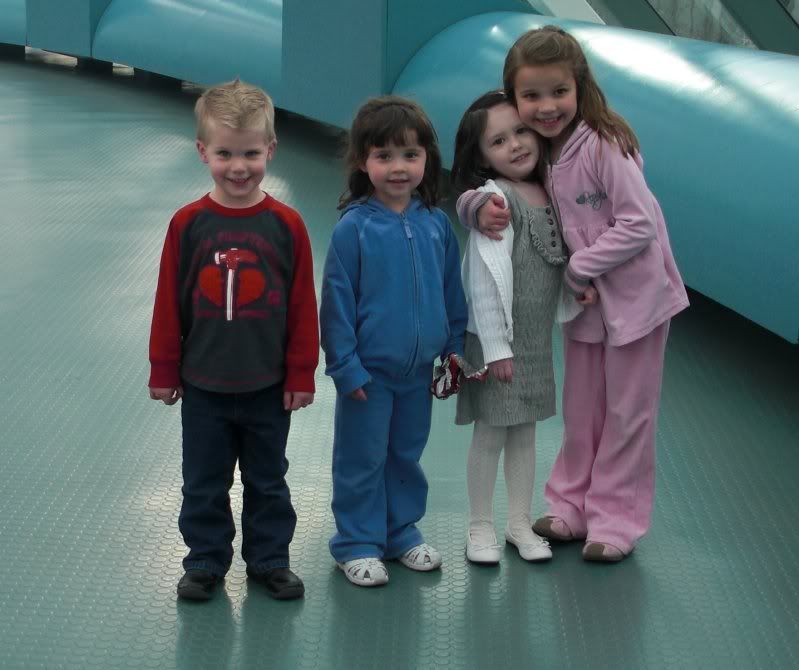 Tucker (Tanya's son) Sarah, Kaila (Kristin's daughter) and Samantha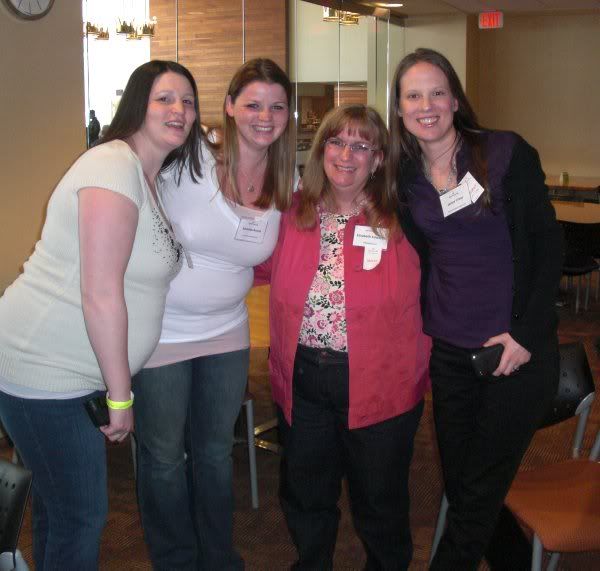 Kristin, me , Elizabeth, and Janice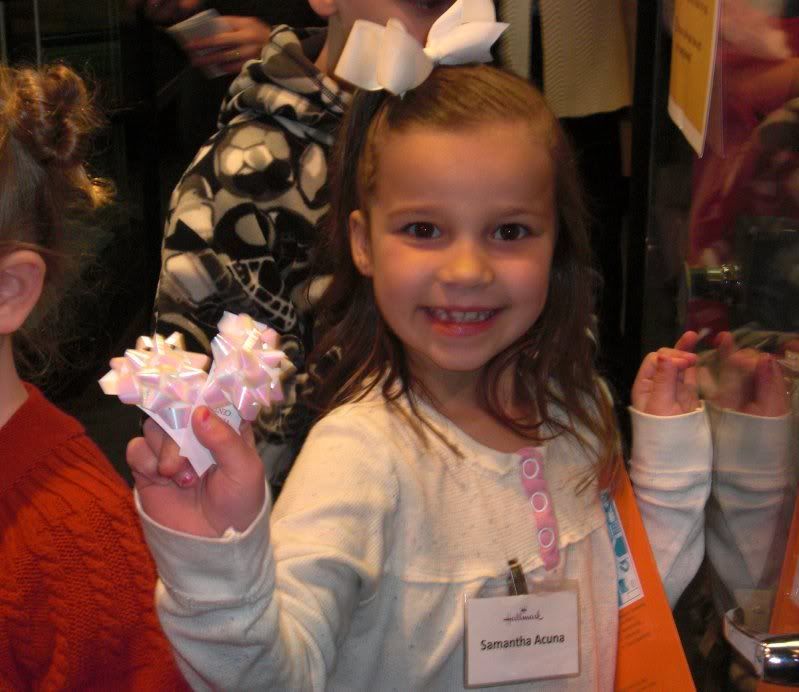 Samantha making mini bows at Hallmark Headquarters