I wanted to share a few pictures from our beach trip. Sorry they are not that grat I took them with my cell phone.
Samantha had a blast in the water. She used one of our friends boogy boards and had so much fun skimming over the water.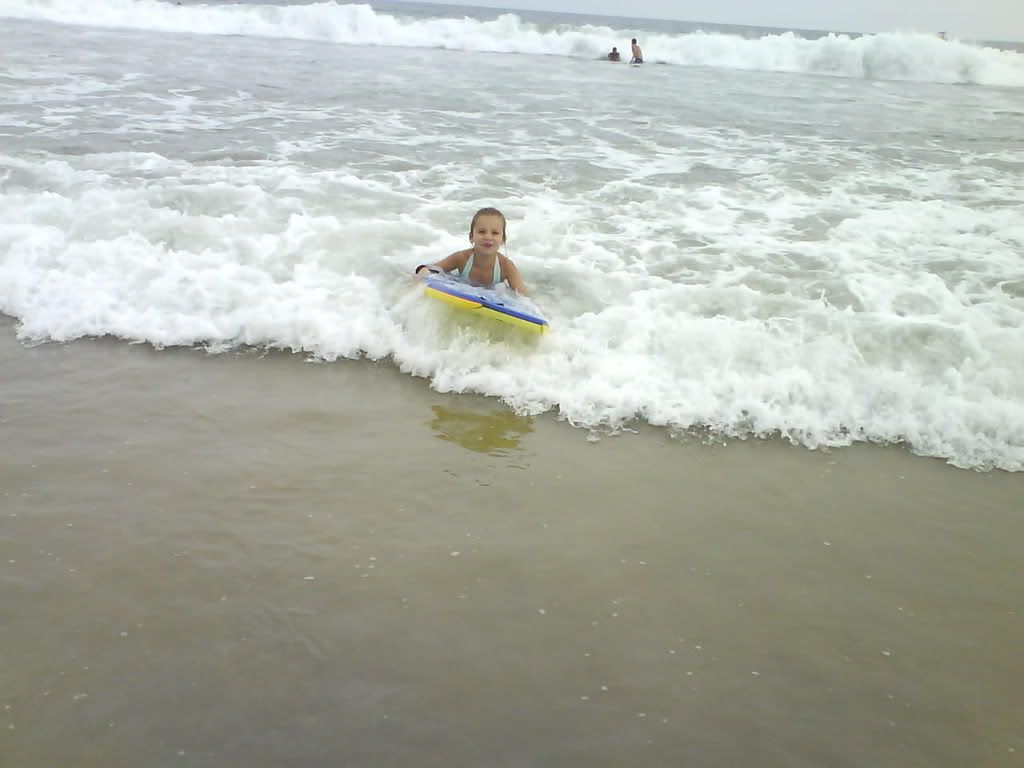 Sarah refused to go near the water, so we brought pails up to her to play in.