Today was Samantha's first soccer practice. Although she was a natural at it, she did have a few rough moments and I almost pulled her and took her home. But she was a trooper and made it trough.
Hopefully next week will be better. Oh I also signed up to be the assistant Coach YAY!
Basically Sam complained that her shin guard was hurting her foot. So I think next week we will try it with a pair of socks under the shin guard and a pair over. Plus I think maybe her cleats might be too big. Hopefully not though.
The girls are absolutely adorable, and I can't wait until their first game next Saturday.
I really think my daughter has become very feminine and these rough sports is a shock for her. But I know she will love it and have fun. Soccer was my passion for so long and I want her to love it too.
Here are some pictures.
and practice starts……

So Coach Brenda was talking and this is how Sam listened.
She was showing off her ballet skills.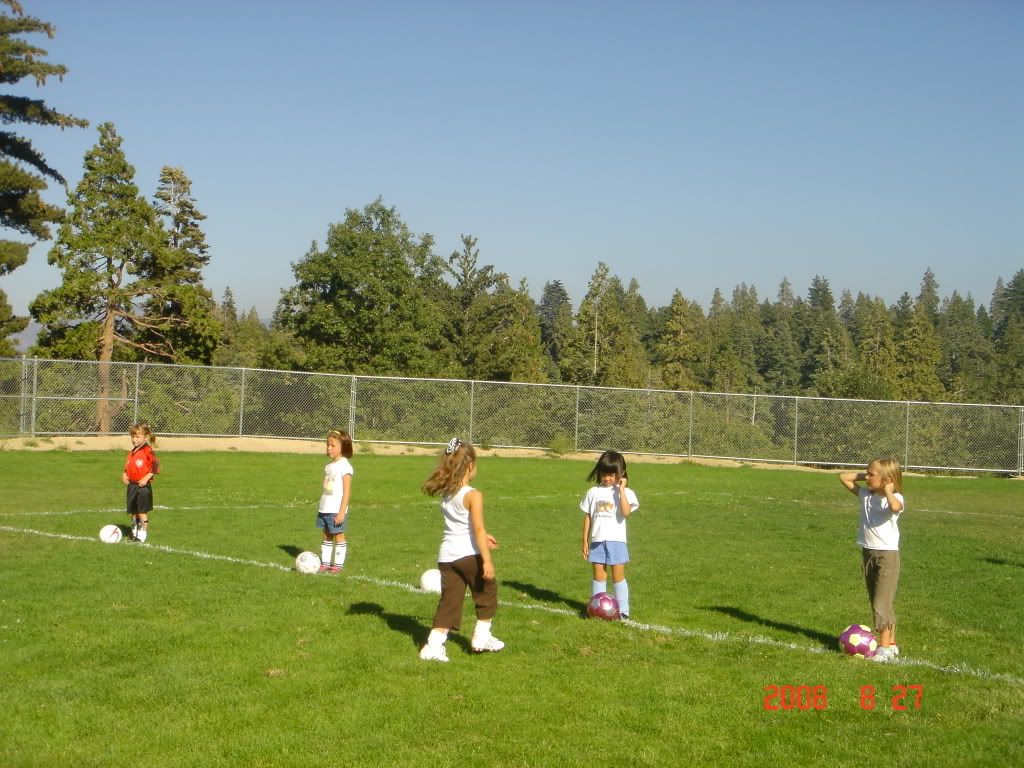 more dribbling

About to kick the ball

This is my daughter's idea of break

Sarah getting into Sam's bag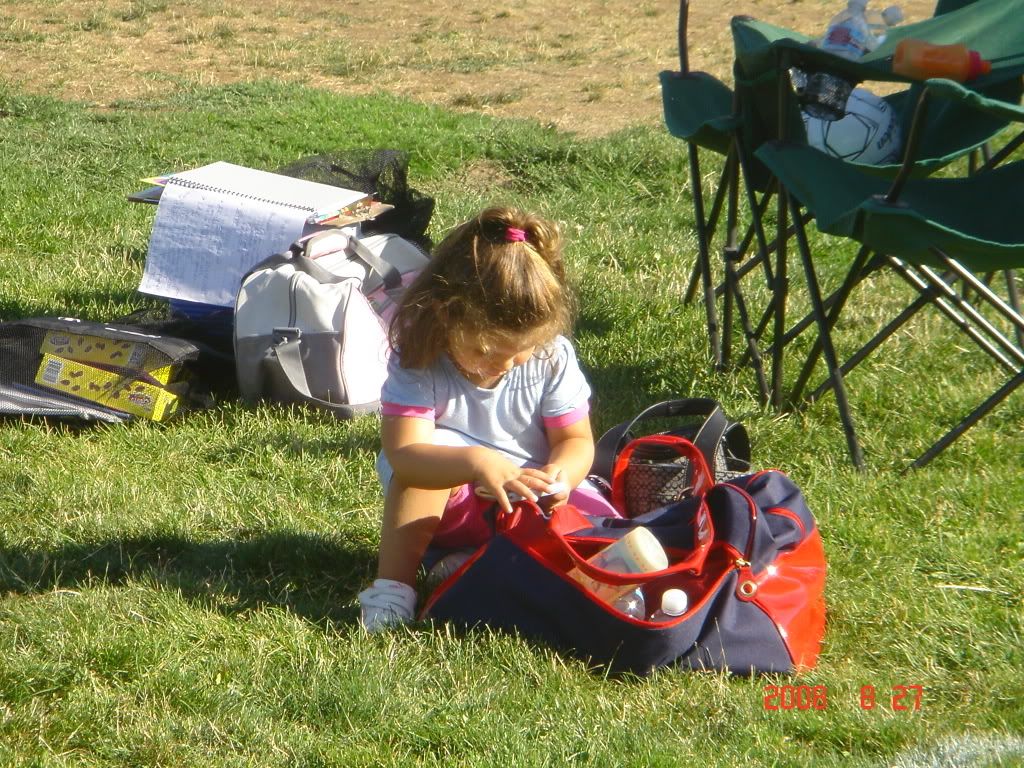 more dribbling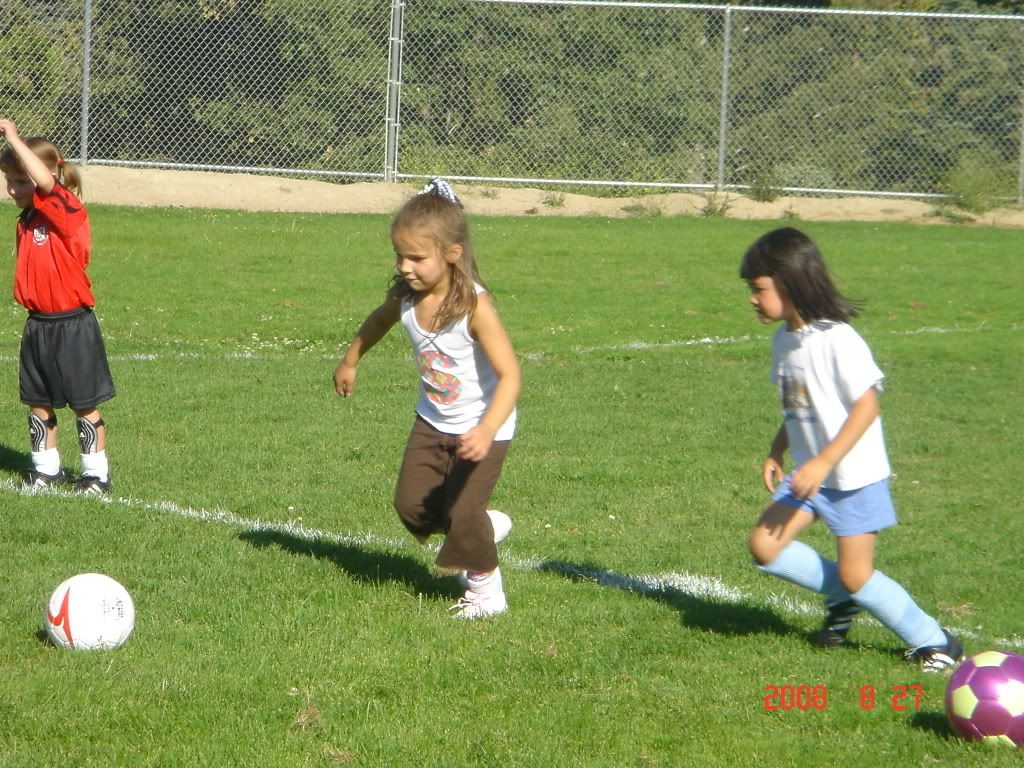 taking a breather

Learning to dribble the ball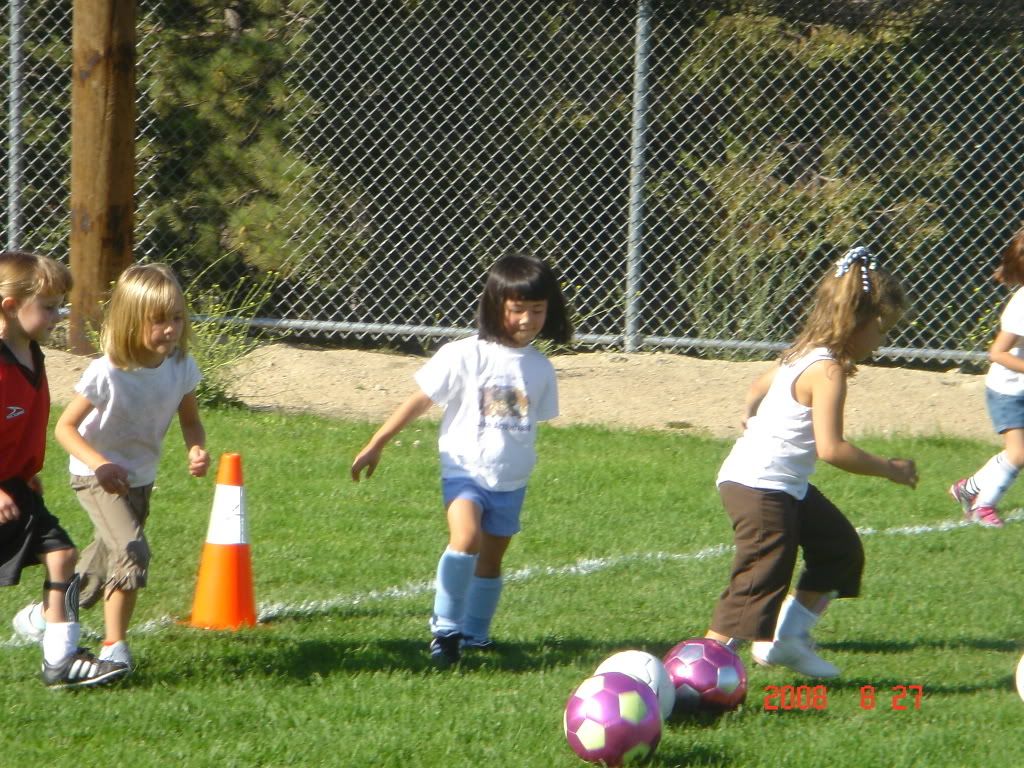 I love this picture of Sam she is sporting her top from Tote & Tee and the pants from Hanes.
Throwing the ball

Sarah checking out her "owie"