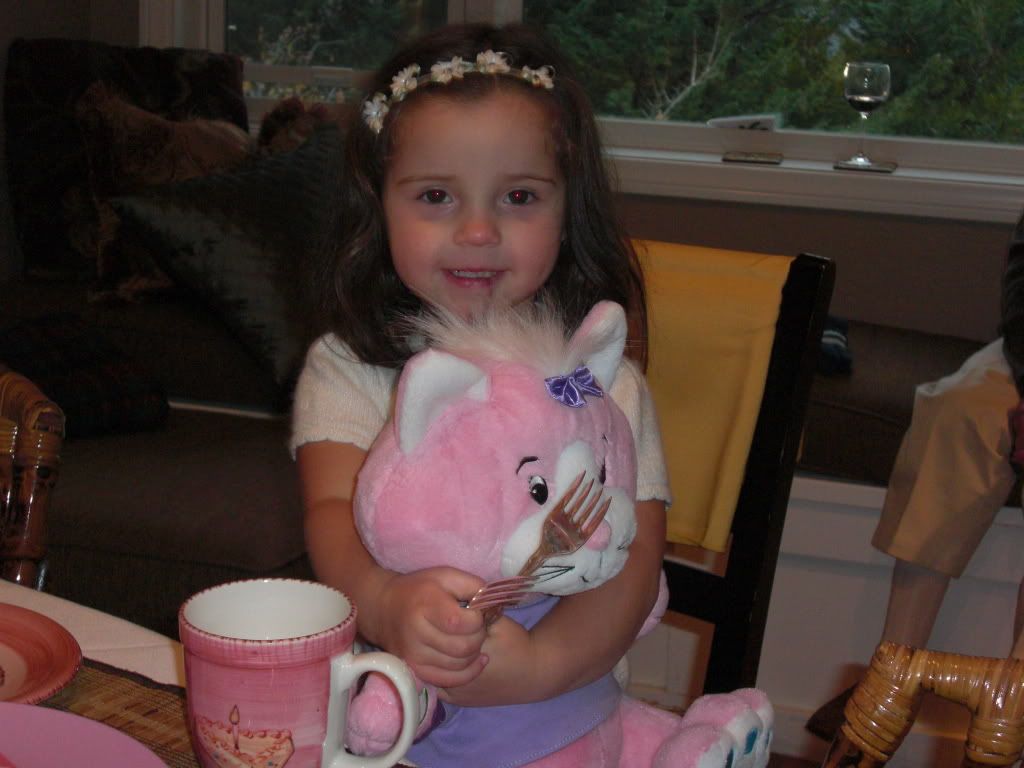 The National Parenting Publications Awards (NAPPA) is the "go-to" source for caregivers and professionals looking for the best children's products for parents. They recognize the qualities that make a good product truly stand out from the crowd. This season NAPPA's prestigious Gold Seal goes to smart-e-bear, a cuddly bear that contains revolutionary software that enchants children and gratifies parents.
Intellitoys smart-e-bear is a joint venture with award-winning Kids Preferred. Together they created the newest software tucked in a very soft bear, dog and cat. These technology-friendly pals are simple to program and easy to customize. Parents need only connect, click and then hand over for cuddling.
As you can see Sarah loves her cat. She finds it so much fun to play with, dance and sing to. Even I have fun dancing to teh fun songs. The system is super easy for young kids to figure out, with the bear/cat/dog telling you to push either it's hand or foot. Sarah turned 3 today and figured out how to work her cat very easily.
Look for smart-e-bear and friends at online retailers www.toysrus.com