We had a wonderful time yesterday and I wanted to thank everyone who sent her birthday wishes. Her actual birthday is not until November 30th but next week is Thanksgiving and a USC football game, we decided not to celebrate it them like we did last year, and next Saturday is a holiday weekend and I am sure people are already going to be gone, and of course December 1st is a USC football game.. SOOOO that is why we has it 2 weeks early. It was a nice sunny day and all the kids had a blast. We had too much candy in the pinata and the adults started getting candy! I'll add a few pictures. My neighbors had some great pictures, like Sissy blowing out her candles and the pinata.
you can click on the pictures to make them bigger
Here is Sarah after she got ready, she thought the box to her shoes was a purse.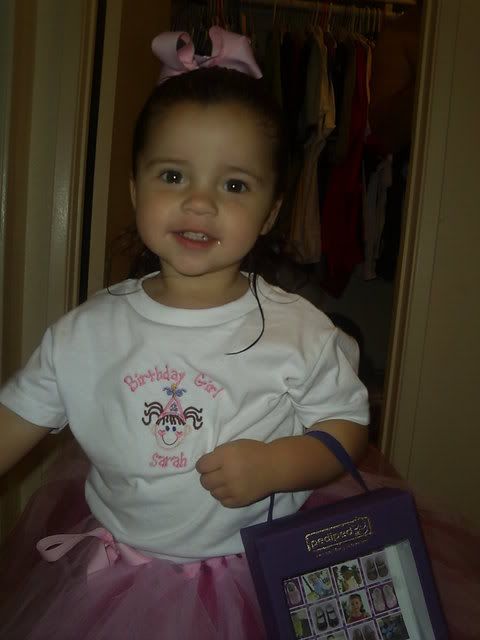 waiting for the party to start.

ready to open presents. (which she opened one and then didn't care about any more)


So daddy had to step in and help open them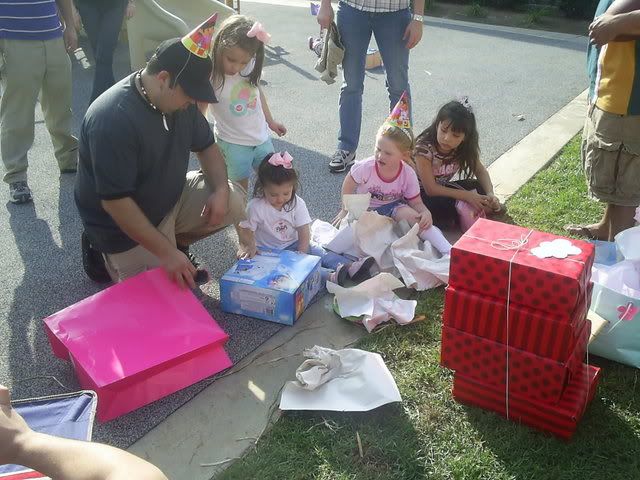 yeah, all night the girls fought over this bear, it lights up and has a wand and came with a cute book. (thanks Tanya & Sierra)


Sarah with a baby einstein book that plays music


Sam & Faith showing off the Puma outfit from GG


YAY baby!!! This was her favorite gift


all her loot


Grandma put Uncle Jesus to work getting that baby out

waving goodbye to her friends (or maybe it was hi to someone)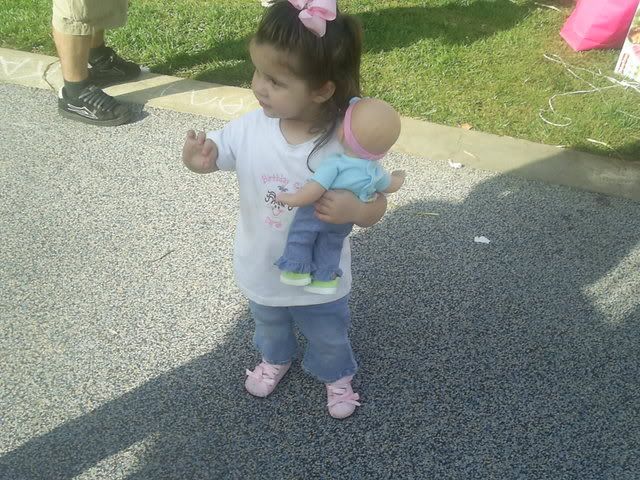 Sam posing. She is too cute


oopppsss it bwoke


I have tons more, but my neighbors are going to put them on a CD or bring over their external hard drive