Product Review: Baby Legs
I first heard about Baby Legs was in spring of 2005 (Right when they first came out). I had just found out I was pregnant with our second baby and wanted to start getting stuff for the baby.
I originally heard about baby legs from Mom 4 Life, but when they were only on ebay. (and when Heather still lived here in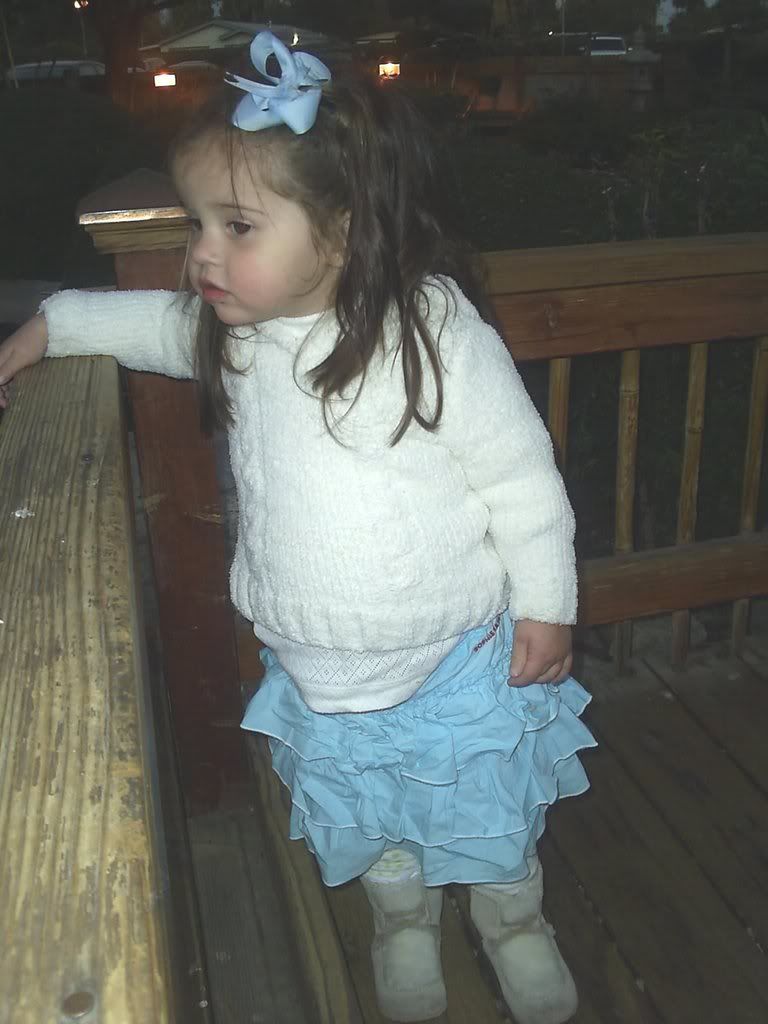 Redlands, I wish she still did, how awesome would it have been to meet her saying I live in Redlands) The first pairs of baby legs I purchased were the Christmas themed ones
. I have also gotten some plain pink ones for Sam for ballet, and a very cute pair to match this blue skirt Sarah got from Dulce Baby Boutique. I love putting the baby legs on the girls, they fit almost any size child. Sarah is 2 and Sam is 5 and baby legs fit both girls. It's hard to see but Sarah is wearing a pair in the picture to the left.
Here is another picture of Sarah when she was 8 months old wearing the red and green striped ones.
I love the baby legs! They are also great for crawlers! Helps their little knees!