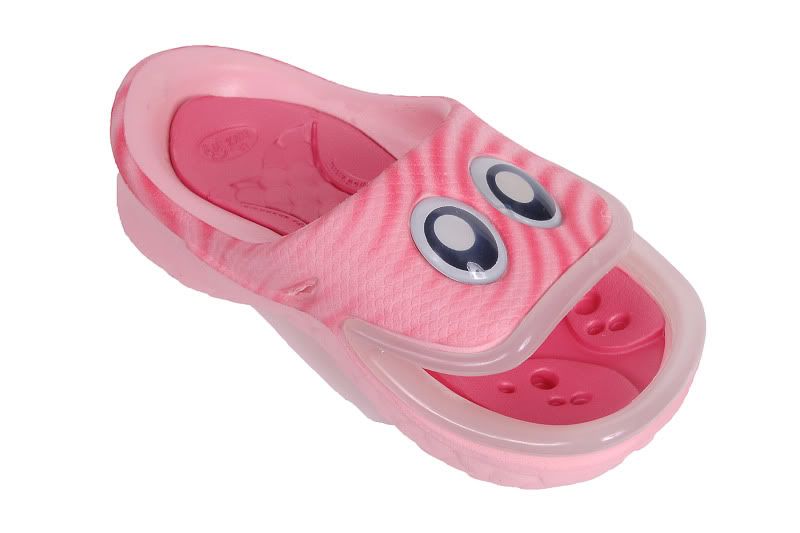 Polliwalks brand of playful shoes for kids is taking their catch phrase, "Fun for Feet" to the next level with the release of their new Spring/Summer '09 styles .
Included in the lineup is "Fish Lips", a playful fish sandal with squishy lips that change from transluscent white to purple when exposed to UV rays of the bright sun! Not only is it fun for kids to watch the color change, but it can also serve as a reminder for kids to put on their sunscreen! The Fish Lips style comes with an adjustable strap that can be removed so the shoe can be worn as a sandal or a slide. Also available is the Firefly molded clog, complete with rubbery antennae and a tail that lights up as a child jumps, runs or plays!
Both Fish Lips and Firefly are sure to delight kids with their playful features that also include Polliwalks patent pending Footprinter™ bottom, which leaves a tiny trail of fun prints when kids step in dirt, firm sand, or water. Both styles come in a variety of colors for girls and boys.
Also new for the season is the "Bass" fish sandal and a rugged "T-Rex" Clog. Both are fun and versitile with Polliwalks'™ signature playful styling.