Mother's Day – Sophisticated

The Sophisticated section is all our favorite handbags, clothing, jewelry and those items as moms we just can't live with out!
I personally am a HUGE handbag fan, so my family knows that if they give me a Coach bag I'll be their best friend forever!
Mother's Day – Portia Pocket Shopper in Teak from Elliot Lucca Giveaway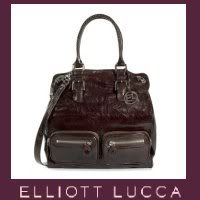 The Sak and Elliott Lucca
In 1989, Mark Talucci and Todd Elliott were inspired by the extraordinary textiles and antique artifacts they discovered on Bali. It was then, in the beauty and simplicity of a hand-woven rattan sleeping mat Elliott Lucca was born. Elliott Lucca's unique vision stems from a synthesis of modernized exotic influences, feminine intelligence and sensual textures. Soft and lightweight bags with refined attention to detail and distinctive hardware are key design elements. Uncompromising quality creates extraordinary value and gives meaning to the concept of everyday luxury. Elliott Lucca is available at premier department stores including Nordstrom and Lord & Taylor, at elliottlucca.com and at select specialty stores. Prices range from $98-$498.
Alli's Originals – Alli's Originals specializes in made-to-order hand stamped, personalized sterling silver jewellery. Alli's biggest inspiration came from her experience as a new Mom to her son Jacob. Jacob was the inspiration behind her latest collection of jewelry which led to her having a website and officially opening up her shop! Her collection now sells in stores worldwide.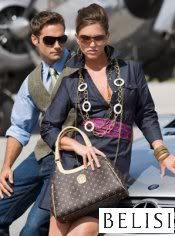 Belisi – Belisi makes it easy to add a burst of color to your look. For a limited time, purchase any handbag on Belisi.com and receive your choice of any scarf – free! Try a gorgeous Monogram Leather bag — a must have luxury handbag, or get the ultimate designer laptop bag. As always, enjoy free shipping and free gift wrap. Peter Belisi designs truly luxurious leather handbags and has been compared to Ralph Lauren by Jupiter Magazine. Belisi.com offers designer handbags, neckties, silk scarves, pocket squares and cufflinks by the Belisi label. Handbags designer, Peter Belisi, takes creative inspiration for his designer bags from his Italian heritage and his current home – Palm Beach. Experience the luxury of designer handbags, scarves, silk ties, pocket squares and cufflinks by Peter Belisi as you watch for future designer fashion accessories with the Belisi luxury fashion label. Belisi.com also offers other fashion products like men's dress shirts and trendy dresses from clothing designers like Van Heusen, Soda Blu, Rubber Ducky Dresses & Chinese Laundry Shoes. We offer Free Shipping, Free Returns and Free Gift Wrap on all purchases through Belisi.com.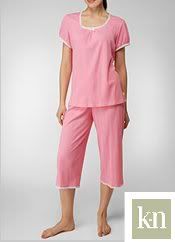 KN Karen Neuburger – The KN Karen Neuburger lifestyle brand is synonymous with comfort-inspired fashion apparel and home merchandise. The brand's comfort promise can be experienced in heritage sleepwear and loungewear for the whole family, paper goods, crafting and memory products, women's sportswear and accessories, bath and body, comfort food, hospital apparel, KN Luxury Home
collection, furnishing and décor.
KN Karen Neuburger has built a lifestyle identity for the brand through its comfort-focused clothing design, innovative fabrics and cozy lifestyle products that resonate with today's families and their desire to slow down and rediscover the simple joys in life.
Misikko – Shop Misikko.com for your flat iron, hair straightener & professional salon styling tools & get FREE Shipping on any order of $50. They pick and choose the absolute best hair straighteners, curlers, dryers & beauty tools in the industry to keep you looking and feeling fabulous. And with Free Same Day Shipping, you don't have to wait to get a great deal!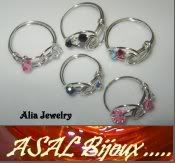 ASAL Bijoux By Alia Bostaji – I started with Raise the awareness bracelets and in no time I found my self designing and creating beautiful pieces that I wanted to share with everybody. After a few house parties, people kept asking me if I have a website so their friends can look at my jewelries. For the first time I am feeling like I really have found what I've been looking for. A job that I like, have control over instead of controlling me, and share with everybody. Not to forget the support that I have from my family and friends. Sure enough I started this knowing that I still have a lot to work on. Now that I have the power to support those charities that we all care for, I am proud to say that my workshop is my kitchen table, and in my photos my dishes are very helpful in taking good shots. And for that it is important to hear from you.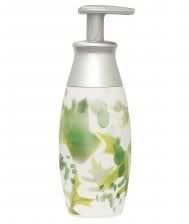 Softsoap ENSEMBLES – New Softsoap ENSEMBLES is an innovative, decorative, and affordable hand soap system that will inspire the savvy do-it-yourself designer within all of us. With four beautiful designs to choose from, your readers can easily change the look of their sink with the simple twist of a bottle. Feeling exotic, start with the Exotic Orchid variant, when the dispenser is empty, keep the pump and switch the base to the Fresh Essence to bring a light and flowery design to the sink. It's that easy!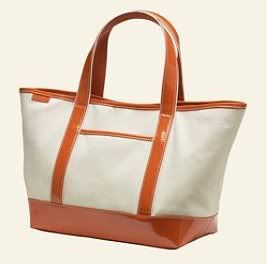 Land's End – Lands' End is a direct merchant of traditionally styled clothing for the family, soft luggage, and products for the home. We offer products through our catalogs, on the Internet and in our Inlet stores. Our goal is to please our customers with the highest levels of quality and service in the industry, along with an unequivocal ironclad guarantee.
Land's End offers many amazing items, not just for mom but for the entire family!
eenamaria – You know eenamaria. She walks faster because she knows where she's going. Impatient and enterprising, she's the one you envy as she glides past you on her motorcycle in gridlocked traffic. She lives by different rules, rules that set her free. She's an Urban Nomad, a life-traveler who knows her way even in places she's never been before. Drop her in any city, any terrain, and the result will be the same. She'll find a path even natives don't know about. The one leading to the most sensational salsa club, the fastest ski slope, the hottest job, the most interesting people. Laughter follows her like light trails a comet. She's a rising star. Sexy. Secure. Life lived in free-style. eenamaria is you. Sexy. Secure. Life lived in free-style. eenamaria is you.
Miss Oops – The mission of Miss Oops, a division of Advanced Materials Group, Inc, is to provide women with beauty saving, problem solving products that make life easier. The company offers simple solutions to everyday problems. From removing unsightly deodorant smudges on your clothes, to exfoliating and hydrating your cracked heels, Miss Oops has got you covered from head to toe. We've all had those "oops" moments, and it is our mission at Miss Oops to avoid those embarrassing situations with ease and affordability!
Other Must Have Sophisticated Items: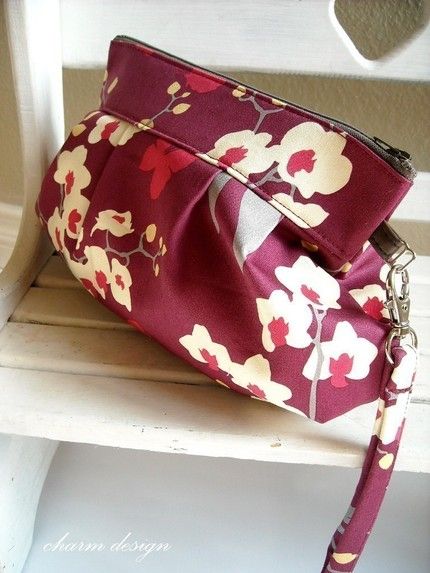 Charm Design Giveaway
Charm Design was founded by Ranja Lee who is a stay-at-home mom with two children. She was born in Japan.She started to sew since she was high school. She studied at the Vantan Design Institute in Tokyo and worked the children clothing company as a clothing designer for several years in Tokyo. She moved to Los Angels in 1994, and studied Graphic Design at the California State of University Fullerton. Now, besides taking care of her kids, she loves to design and sew bags and children accessories with her joy and inspiration. She hopes you can enjoy with her piece of art!!
Antique basket Lady Giveaway
when I came across Antique basket Lady, I was in heaven! There are so many wonderful items!My favorite are the Wristlets. I picked the Pink Ginger….MiniWristlet Zipper Pouch and LOVE it! This bag features shades of Baby Blue, Moss Green, Powder Blue, Flame, Sugar Pink, Vanilla Creme and Watermelon Red. The designer is Michael Miller.
BAM Bags Giveaway
The trinity of Beth Metsch's stylish handbag collection BAM Bags, the Original Zippurse is necessity, creativity and knowledge. Beginning out of necessity, on a whim, Beth's mom sought an attractive purse made of zippers. Fueled by creativity and determination the mother/daughter duo got to it on their sewing machines. Beth's years of design-experience and knowledge as an architect combined with her hobby of purse making gave birth to the functional, elegant, unique Original Zippurse.
Sophisticated / Indulgent /Nostalgic / Eco Chic / Connected / Expectant Moms