Mother's Day – Photofiddle personalized canvas
I have another company I am in love with! Photofiddle! I have done a review before on Photofiddle and I am IN LOVE with my canvas print!
What I love is that the process fr your images to be "fiddled" is very easy! You get to choose from many different options!
This is the picture I submitted to be "fiddled"

and here is the final product!
I know this may be kind of hard to see. But I put Sarah's Photofiddled picture in the same hallway as Samantha's Pop Art canvas.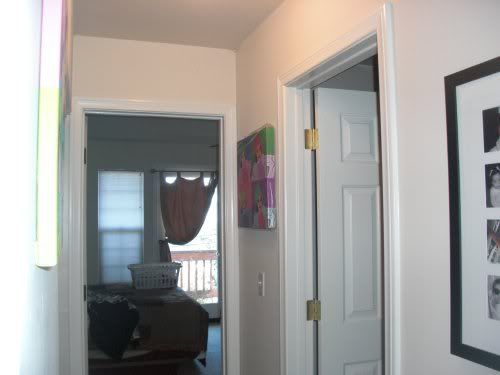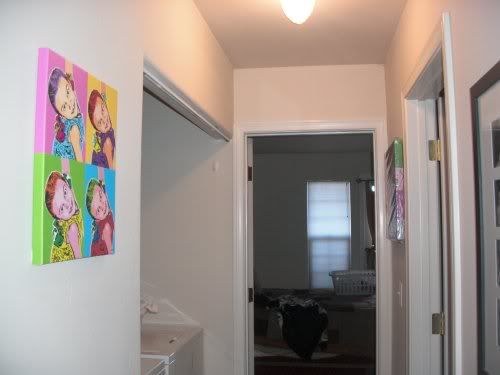 Photofiddle.com allows users to create art from photos with free online
photoeffects software. Photofiddle will transform any picture into art with over
50photo art styles to choose. Select from oil painting, Warhol pop art,
watercolor painting, modern art, abstract art, Leroy neiman art style,
Lichtenstein artstyle, outline sketches, color pencil sketches, photo collages,
impasto art,film strip photo collages and more. Have us add a photographic tint
like a sepiatint, blue tint, red tint, or green tint to any photograph. If you
prefer have Photofiddle can put your photo to canvas.