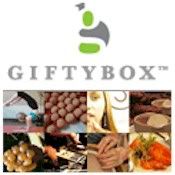 Gifty Box – It's in the name! GiftyBox, is a fantastic product. Choose from Spa for men or women, Photo Box, Winery Box, The Classes Box, The Adventure Box and more. Giftybox is an exciting new gift idea offering unique themed experiences. There's literally a Giftybox for everyone. Not only is Giftybox unique in experiential giving, it is becoming the gift of choice for people who want to give without compromise. Giftybox is as easy and convenient as a gift certificate, yet it provides the recipient with a special experience that reflects the thoughtfulness of the giver.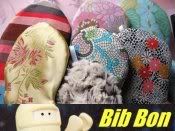 BibBon – BibBon makes Eye masks, Bibs, Nursing Reminders, Bat towels, Ribbon wands, and fun magnets. You can read their Featured Seller interview here on Etsy.
We love shopping handmade!
Hallmark – Hallmark Gold Crown stores offer a variety of Mother's Day gifts including photo frames, flower pots, albums and Instant Scrapbooks, stuffed animals, books, CDs, and mugs. Two new photo albums enable the giver to record a message that can be replayed over and over.
Several items – including a flower pot, mug, paper weight and photo frame – offer kids the opportunity to draw a picture or add decorations to complete the design.
Kodak – As the world's foremost imaging innovator, Kodak helps consumers, businesses, and creative professionals unleash the power of pictures and printing. If you can see yourself in our vision, Kodak is the place for you.
This Mothers Day Kodak wants to celebrate relationships with Mothers across the US . Whether it is your Mom, a Grandmother, Aunt or more the KODAK EASYSHARE W1020 Wireless Digital Frame and Home Decor Kit is a great way to show them just how much you care.
Photofiddle – Photofiddle.com allows users to create art from photos with free online photo effects software. Photofiddle will transform any picture into art with over 50 photo art styles to choose. Select from oil painting, Warhol pop art, watercolor painting, modern art, abstract art, Leroy neiman art style, Lichtenstein art style, outline sketches, color pencil sketches, photo collages, impasto art, film strip photo collages and more. Have us add a photographic tint like a sepia tint, blue tint, red tint, or green tint to any photograph. If you prefer have Photofiddle can put your photo to canvas.
Sophisticated / Indulgent /Nostalgic / Eco Chic / Connected / Expectant Moms