A few days ago that is what I heard! Yes I was sitting on the couch enjoying a TV program. Sam was sleeping because she was sick. Sarah was feeling MUCH better and running around like a little maniac.
So I was sitting there and I heard "mommy help me." I looked to my right and found this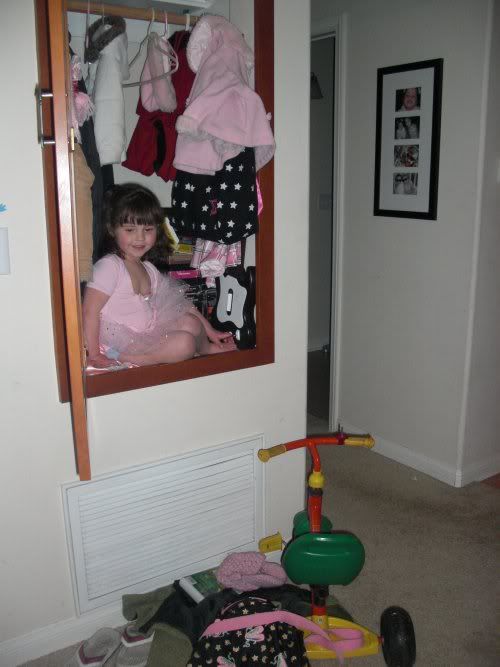 Can you guess how she got up there? I started laughing at her. and she got real serious "MAMA HELP ME!" she said.
I told her no and I would keep her up there for a while. LOL. She thought I was serious too! Of course I rescued her after I took pictures of course!