It's almost party time… and the guest of honor is not here!
Well Mil and Sam are on their way (hopefully). It's an hour until everyone is supoose to get here within an hour or so. I still need to make the sandwhiches and everything still. The phone wont stop ringing but I wanted to share some pre-party pictures.
The King's Crown is the pizza parlor that Fancy Nancy and her family go to in her books.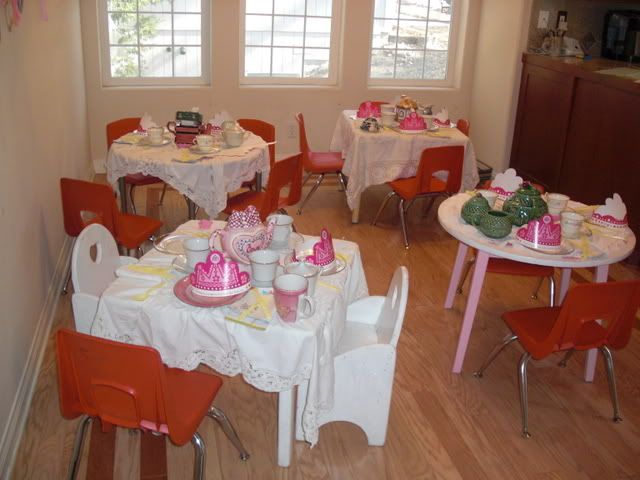 Pin the crown on Fancy Nancy