I don't know what came over me this morning but I decided to clean, and I mean CLEAN. I started at 10 am and just finished for now at 3pm. I still have my room/bathroom and wayyyyyyyyyyyyyyyyyyyyyyy downstairs to clean but man I needed a break. This house is too big for me. LOL
anyways, so the highlight of my cleaning today was turning the loft into a play room for the girls. I know it's not perfect or anything but it's the best I can do for now LOL.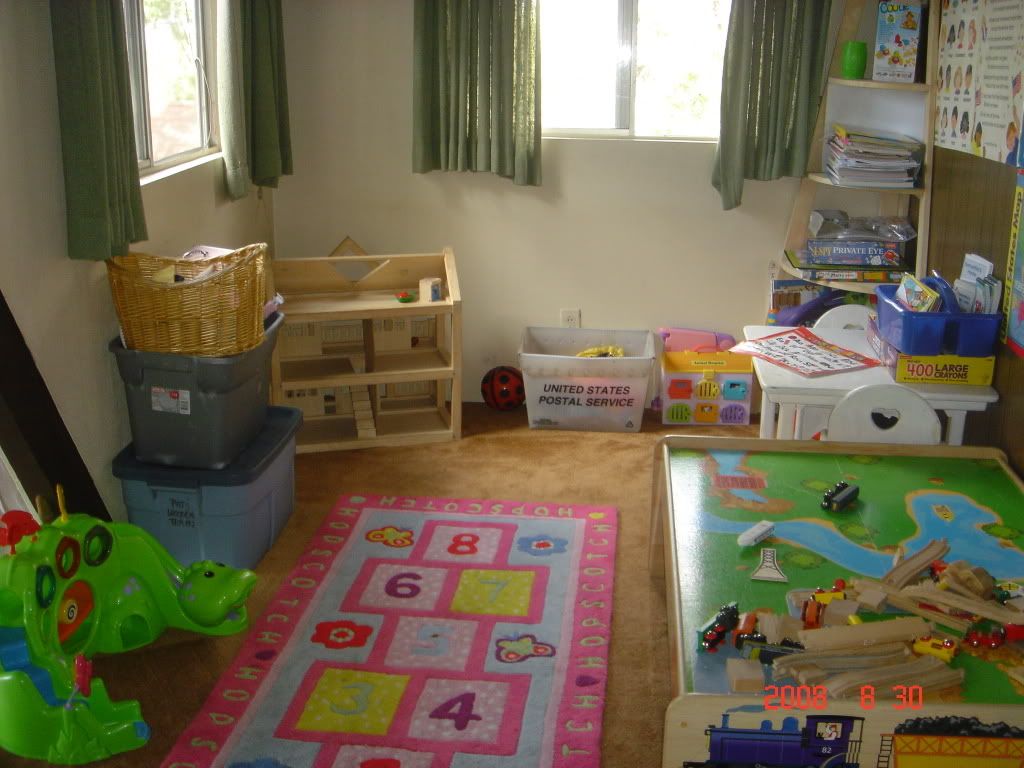 and on the other side there is the TV and my teeny tiny computer area. Hey at least my stuff is organized!