Happy 7th Birthday to my sweetest girl
Seven years ago we anxiously waited to find out if we would be welcome another little girl or a boy. We had no idea the gender of the baby and when Sarah was born I was in love. I never thought that I could ever love another baby as much as I loved Sam and was overwhelmed with this new beauty.
Sarah was born at 4:11am on November 30th 2005.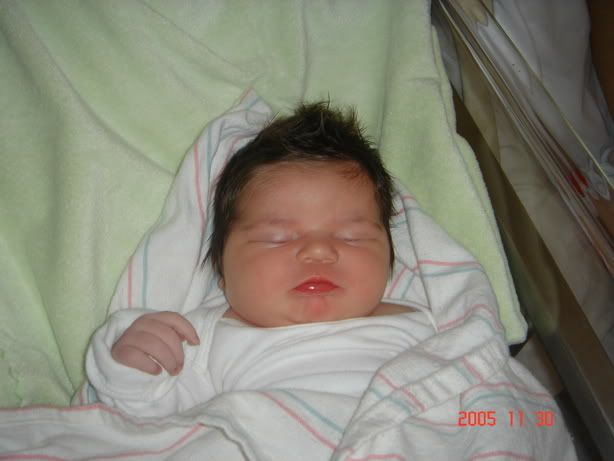 This sweet little girl stole my heart… I can not believe my baby is seven years old! Where have the years gone?
This past weekend we had Sarah's Birthday Party. It started a Mermaid theme because anyone who knows Sarah knows how much she loves Ariel but then since the bounce house was princess we decided to make it a Royal Celebration with ALL of the princesses including the new Princess Sofia!