I love the work of Sugarplums*N*Gumdrops. Last year she made my daughter's Halloween Costumes.
They were fairy princesses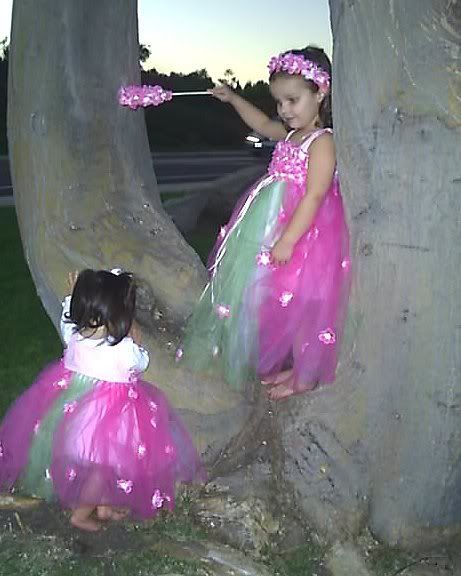 Well today I received their costumes! YAY! I loved Angela's work so much I asked her if she would make their costumes again this year. She said yes, and after many hours of hard work(on her part, all I made was their tutus) I finally have them, and boy it was worth the wait! They are adorable! I still have to make the bows to go with them, so don't mind my girl's crazy hair styles LOL. or Sarah's pink bows.
This year they are girlie pirates!
Ok so now I need a little advice! Should I do their hair in pigtails, you know when you do the buns with hair sticking out kind of like spikes with bows?