Clothes, Clothes & More Clothes
I have some fantastic sites that offer some absolutely adorable clothing for the whole family. From babies to school age kids, moms dads even maternity clothing. I'm sharing my favorites but trust me each of these sites has some amazing products!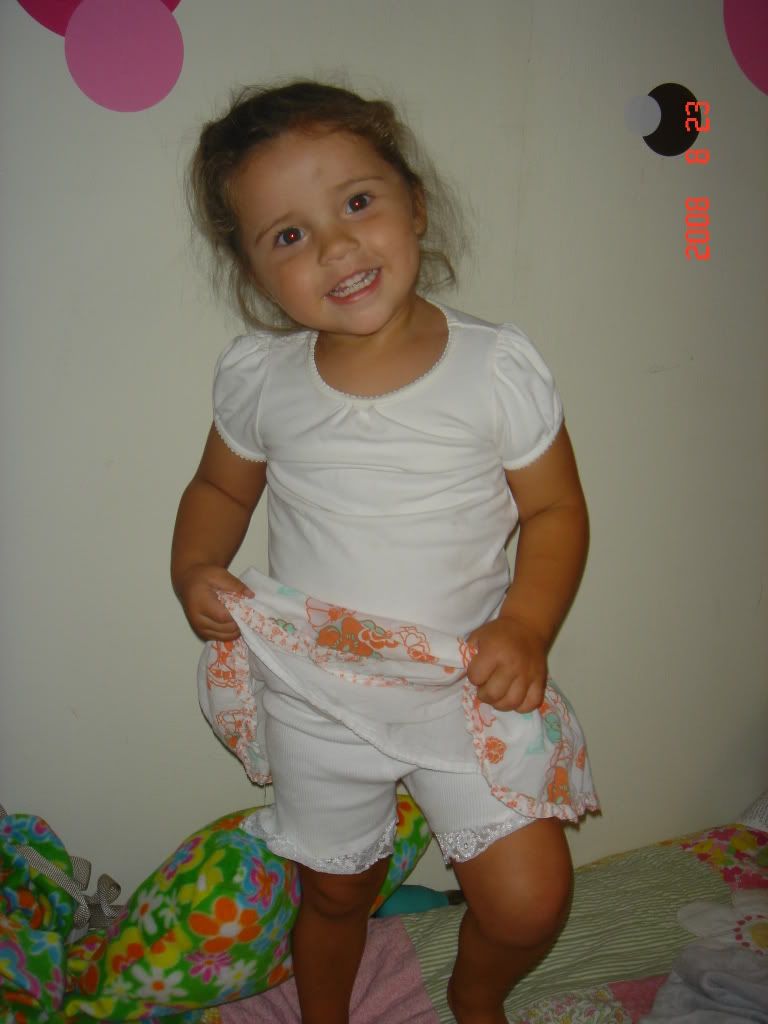 When I first saw the skirty by Amoretti I thought they were absolutely adorable. I'm sure your thinking "what's a Skirty?" As you can see in the picture to the right Sarah has hiked up her skirt to show you. The Skirty is the cutest pair of shorts for under dresses I have ever seen. With lace around the leg openings and a sweet red flower at the center of the waist. If you have a sumer saulthing, tree climber like I do, then you'll definitely want to get some Skirty's for your girl.
In fact we liked it to much for Sarah we ordered two for Samantha. So now Sam is all set for Kindergarten. Now I don't have to worry about her flashing her chonies to everyone, she can just flash her adorable Skirty to everyone LOL.
Plus, the price is awesome. At 16 dollars each they are perfect. If you were to find these in some of those high end department stores (I wont say names as they are my favorite stores) but these would easily be around 30 bucks there.
If you have any little girls who loves to wear dresses but is always flashing those chonies then you definitely need to get her a Skirty.