One of the last things I have to do with Shelby's nursery is the crib. We already have her bedding and since it's green and brown we are adding pink in to make it a little more girlie.  The crib bedding we have is the Green and Brown Damask from BabyBedding.com
I ordered two smaller Texas stars but I also want to do something cute for the wall or something hanging. Would the paper pom poms (from etsy) look ok with this bedding set? or would it be too busy because of the damask print?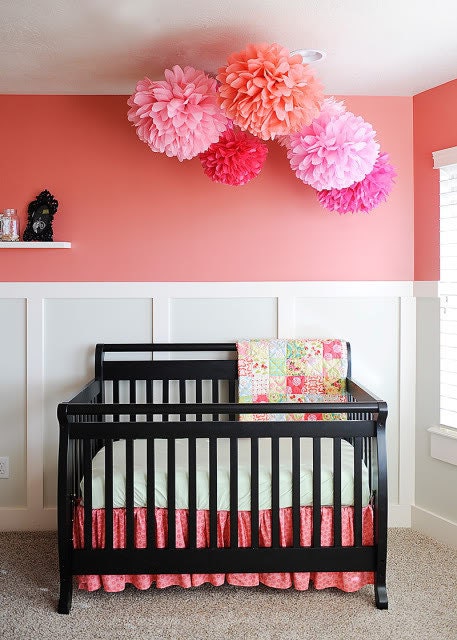 OR should I do the Swatch Portraits?
What do you think I should do?